Diabetes WA
Diabetes WA has a long and proud history of supporting the WA diabetes community for almost 60 years.
Today we are the state's peak body for people living with diabetes and we inform, educate, support and advocate on behalf of the thousands of West Australians who live with this chronic condition.
The company is a not-for-profit public company limited by guarantee which is established to be and continues to run as a charity.
Funding is provided by a number of sources including the Commonwealth Government, WA Government, WA Primary Health Alliance and more.
Our team includes individuals from a range of backgrounds including clinical backgrounds such as Registered Nurses, Exercise Physiologists, Dieticians, Aboriginal Health Workers and Credentialled Diabetes Educators.
Diabetes WA is the provider for NDSS services and programs in Western Australia. The National Diabetes Services Scheme (NDSS) is an initiative of the Australian Government, it is designed to help individuals living with diabetes better understand and manage their diabetes. The NDSS allows any Australian with diabetes access to subsidised products, information and support services.
Our mission
Our mission is to transform the lives of all people who live with or are at risk of diabetes. We provide the essential support, education and services that will allow people affected by diabetes to live full, healthy lives.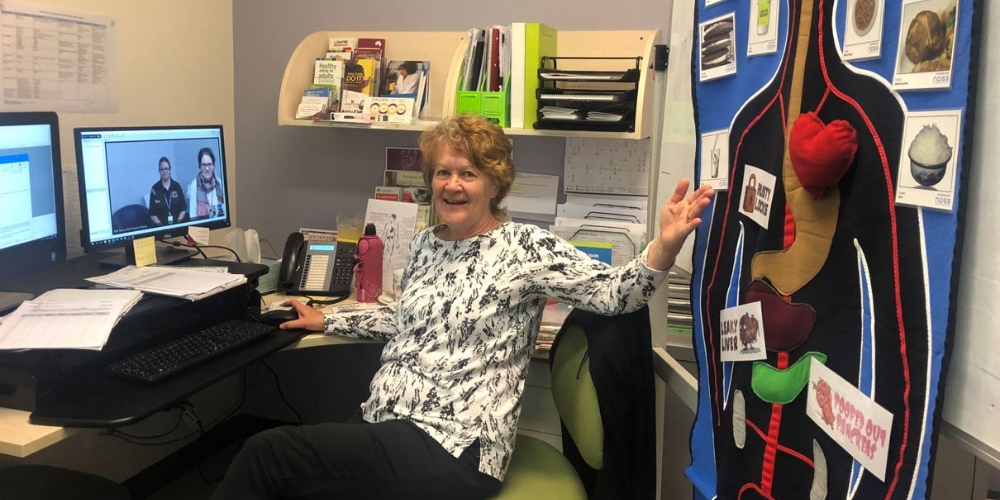 Reconciliation Action Plan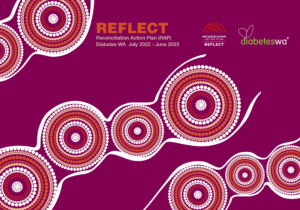 Reconciliation Action Plan
Strategic plan
This strategic plan sets out our aspirations and priorities, and how we will deliver on these over the coming years. It provides a foundation for all stakeholders to understand what we are looking to achieve, how we will prioritise our actions to achieve it and the aspirations we have for our community.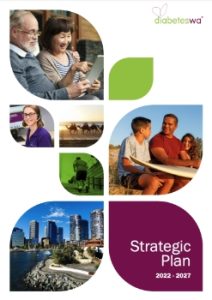 Strategic Plan 2022-2027
Annual review
Diabetes WA releases an annual review following the end of each financial year.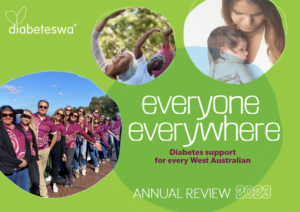 Annual Review 2023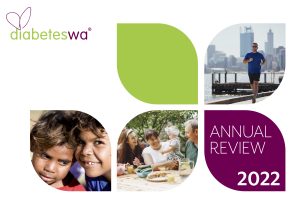 Annual Review 2022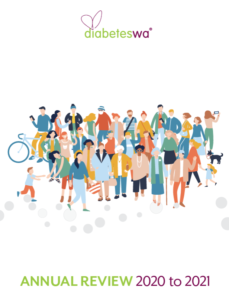 Annual Review 2021
Our governance
Diabetes WA Ltd is an Australian Public Company, limited by guarantee.
It is governed by a Board of voluntary directors, who are legally responsible and accountable for governing and controlling our organisation.
The role of the Board is to ensure that Diabetes WA achieves its goals and that, in the pursuit of these goals, it meets all of the legal and moral responsibilities and requirements of good corporate governance.
ACN: 610 729 612.
ABN:77 867 587 369
The Board meets and scrutinises strategic, management and operational reports provided by the CEO.
Commitment to best practice
Diabetes WA is Ltd committed to delivering quality programs and services and continuous improvement. We have been independently assessed by BSI against internationally recognized standards and ensure quality is delivered by adopting a Quality Management System that complies with ISO 9001-2015, Quality Management Systems.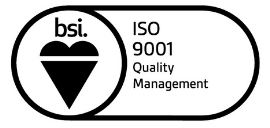 Our board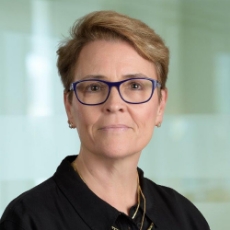 MARY ANNE STEPHENS
MACC, FCPA, GAICD, CHAIRPERSON
NON-EXECUTIVE DIRECTOR
Mary Anne Stephens joined the Board of DWA in 2015 and was appointed Chair in 2020. She has more than 25 years' senior leadership experience in the financial services, IT, Aged Care and not-for-profit sectors. Mary Anne is a Board Member of the WA Country Health Service, a Board Member of Venues West, and Deputy Chair of Council on the Ageing (WA). She holds a Master of Accounting degree, is a Fellow of CPA Australia and a Graduate of the Australian Institute of Company Directors. Mary Anne brings extensive experience in finance, risk management, information technology and corporate governance.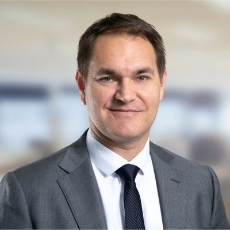 CHAD STEWART
NON-EXECUTIVE DIRECTOR
Chad Stewart joined the Diabetes WA Board in 2021. Chad is currently Executive Director Strategic Policy for the WA Department of Communities. He has a wealth of experience in business development, strategic planning and project management within the NGO health and social care sectors having previously worked for St John of God Health Care, the Aboriginal Health Council of Western Australia, and Derbarl Yerrigan Health Service. Chad has strong family links to the Noongar community and is a member of the South West Aboriginal Land and Sea Council and Wungening Aboriginal Corporation.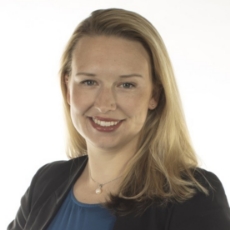 FIONA LANDER
MBH, MBBS/LLB (HONS)
NON-EXECUTIVE DIRECTOR
Dr Fiona Lander joined the Diabetes WA Board in 2019. She is a medical doctor and lawyer and is an Engagement Manager with McKinsey and Company's healthcare strategy consulting team. Fiona has worked with Government agencies, hospitals, and other healthcare providers and insurers on strategy and transformation topics since 2016. Prior to joining McKinsey, Fiona worked in clinical medicine at Austin Health and Royal Perth Hospital. She also worked as a commercial lawyer with Corrs Chambers Westgarth, and as a health and human rights lawyer with the United Nations. Fiona obtained a Master of Public Health from Harvard University as a Frank Knox Scholar, and a combined MBBS/LLB(Hons) degree from Monash University.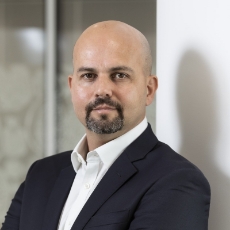 STEVE GOLDSWORTHY
BCOMM, CA, GAICD
NON-EXECUTIVE DIRECTOR
Steve joined the Diabetes WA board in 2021. During his 20-year executive career he has had senior executive roles in St John of God Healthcare, Austal Ltd, Cliffs Natural Resources and Schlumberger both in Australia and Canada. Steve is the founder and Managing Director of Buttercups Childcare, a high quality childcare operator. He is also a member of the Institute of Chartered Accountants and Australian Institute of Company Directors.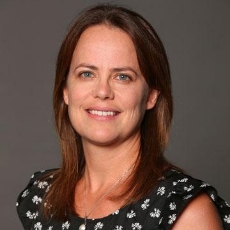 AVRIL FAHEY
NON-EXECUTIVE DIRECTOR
Avril Fahey joined the Diabetes WA Board in 2021. She is an experienced leader and manager in the aged, community and hospital sector having initially started her career as an Occupational Therapist. Avril has held senior roles at Silver Chain and St John of God Midland Public & Private Hospital, dedicating the majority of her career to working with older and vulnerable client populations. Along with the Diabetes WA board, Avril is also a Director on the Western Australian Cricket Association Board and a member of the School of Business and Law Advisory Board at Edith Cowan University. In parallel to her professional life, Avril also played cricket for the Australian Women's Cricket team including a successful World Cup campaign in India in 1997. Avril continues to be involved in high performance sport, working with Cricket Australia as a National Selector. Living with Type 1 Diabetes, Avril brings this perspective to her role on the Diabetes WA board.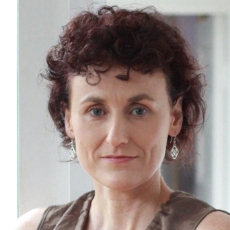 DR BARBARA KING
MACC, FCPA, GAICD, CHAIRPERSON
NON-EXECUTIVE DIRECTOR
Dr Barbara King joined the Diabetes WA board in 2021. She has over 30 years' medical experience in the public health sector. Currently A/ Deputy Director of Clinical Services at Fiona Stanley Hospital, she has extensive tertiary clinical experience as a Paediatric Emergency Physician, more recently moving into medical leadership and management as a Medical Director at Princess Margaret / Perth Children's Hospitals and Albany Health Campus. Barbara is an Associate Fellow of the Royal Australasian College of Medical Administrators and is completing a Fellowship of the Australasian College of Health Service Management. Her passion is supporting and building high performing, thriving clinical teams to provide the best possible patient outcomes.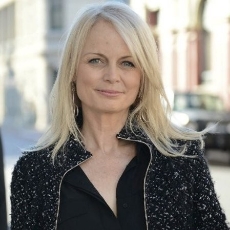 CATHERINE RESNICK
GAICD
NON-EXECUTIVE DIRECTOR
Catherine joined the Diabetes WA Board in 2023. With extensive experience in strategy, commercialisation, growth, and culture change, Catherine has been at the forefront of driving innovative enterprises in digital health and education, leaving a lasting impact on industries worldwide. As a co-founder of KinChip Systems, Catherine has pursued her passion for improving health and care outcomes. By empowering consumers, streamlining clinical trials, and fostering collaboration, her innovative solutions have earned recognition and awards in both Australia and the USA. Previous CEO and Faculty Member of The Churchill Clinic (Inc.) a Registered Training Organisation and graduate of the Australian Institute of Company Directors, Catherine has held senior Executive and Board positions in the areas of mental health, youth, disability and education within the community sector.
Our executive team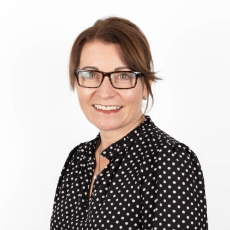 MELANIE GATES
CHIEF EXECUTIVE OFFICER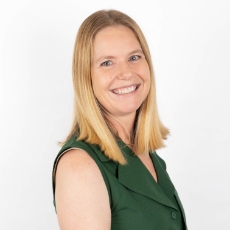 SOPHIE MCGOUGH
GENERAL MANAGER – INNOVATION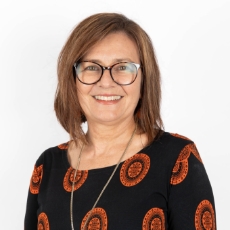 DEBORAH SCHOFIELD
GENERAL MANAGER – HEALTH SERVICES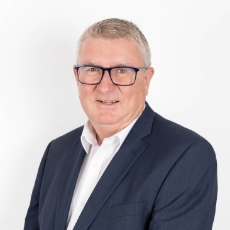 MARTIN BOYLEN
GENERAL MANAGER – MARKETING AND FUNDRAISING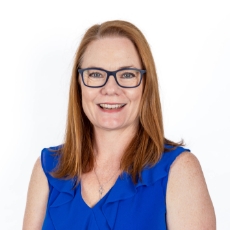 FIONA BELLAZZINI-EISZELE
SENIOR MANAGER – PEOPLE AND CULTURE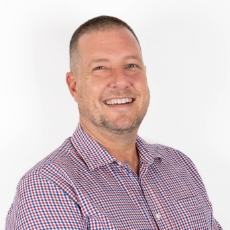 ETIENNE SWANEPOEL
SENIOR MANAGER – FINANCE AND ADMINISTRATION
Privacy policy
Diabetes WA is covered by the Privacy Act 1988 and the Australian Privacy Principles, which set out how our organisation can contact, use, disclose and provide access to personal and sensitive information.
We are committed to the protection of your privacy, and our privacy policy sets out how we handle information.
If you have any questions about the personal information we collect and how we will handle your information, please contact us or read our privacy policy. As WA Agent to the NDSS, Diabetes WA also complies with the privacy policy of the NDSS which is available on the NDSS website.