Telehealth for country WA
Diabetes WA Telehealth for Country WA service is a free education and clinical support service, free to people living with diabetes in rural and remote areas of Western Australia. Virtual appointments are provided by credentialled diabetes educators who can assist you to self-manage your diabetes.
Personalised and confidential virtual appointments can be arranged in the comfort of your own home, or we can arrange an appointment at your local GP practice or your closest hospital. These can be held over the phone or via video call, and our friendly team can support you to navigate the best option.
Diabetes WA supports people living with all types of diabetes (including gestational diabetes). Your appointment will be similar to a face-to-face consultation where you can talk about your diabetes, ask questions and raise concerns. You are welcome to have a support person, or a member of your healthcare team join for your virtual appointment. We will follow up with your regular GP to keep them up to date.
Telehealth appointments are free of charge and are funded by WA Country Health Services and WA Primary Health Alliance. Being funded outside of Medicare, they do not count toward your five allied health visits accessed through a GP Management Plan and Team Care Arrangement.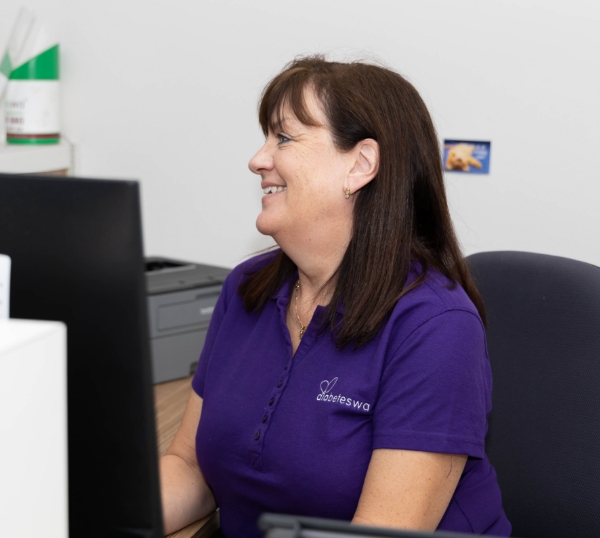 Appointment with a credentialled diabetes educator
Appointment with an endocrinologist
Diabetes WA runs a monthly telehealth endocrinology clinic via videocall. The clinic is bulk-billed with a doctor's referral with no out of pocket charge.
To arrange an appointment, please complete the Telehealth Endocrinology Referral Form.
For more information, contact us: