Those in the public eye haven't always found it easy to talk about living with diabetes. As National Diabetes Week approaches, we're celebrating famous folk who are doing their bit to raise awareness and change how people think about diabetes.
Este Haim
rock star
"I'll tell you about diabetes and then we'll go on with the concert."
One third of the hit group Haim (her sisters Alana and Danielle make up the rest of the band), bassist Este Haim has refused to let type 1 diabetes get in the way of living the rockstar dream.
Diagnosed at 14 (on the first day of high school), Este was warned that type 1 diabetes wasn't really compatible with the life of a touring musician. Determined to prove her doctors wrong, Este hit the road with her sisters and did her best to prove that she could enjoy the same unhealthy lifestyle as everyone else – late nights, too much alcohol and junk food.
This hasn't always worked out for her, with Este passing out on stage at big time gigs including Glastonbury Festival and, more recently, Coachella. She told New York Magazine: "I would feel like s*** every day and still perform because that's what I needed to do. My health took a back seat to my career, which ended up doing a number on my body."
Este's determination has served her well, although she now talks openly about how she has to be careful with her diet to better manage her diabetes when on tour. She says being diagnosed with stage-three kidney disease – after passing out at Coachella – was a wake-up call.
"I made a promise to my sisters, my boyfriend, my parents, my friends, and myself that I would do everything I could to take care of my body because I want to be around for them and playing bass until I'm 110," she told NY Mag.
Este has also helped change perceptions around diabetes, talking openly about the life-changing impact of her CGM and proudly sporting the device onstage and in the band's music videos.
"I want people to see that I'm wearing it because I don't want it to be stigmatised," she told the Levels blog. "I get people all the time that say, 'What's that?' And then it becomes a dialogue."
She continues to be upfront about the realities of living with diabetes while performing onstage.
"If my blood sugar goes low, I feel shaky. So I'll stop the show, explain to the audience, 'Your girl's diabetic, she's going to eat a Snickers, she'll tell you some stories about being diabetic, and then we'll go on with the concert.'"
---
Cathy Freeman
athlete
"Running helps me manage my diabetes better. That, psychologically and emotionally is tremendous."
Cathy Freeman's gestational diabetes turned into type 2 after the birth of her daughter, Ruby in 2011. Despite a family history of the condition, the diagnosis came as a shock to the Olympic gold medallist who believed she would be safe from "lifestyle" diabetes.
"What came as a big surprise when I realised I had diabetes was that I couldn't eat fruits that are high in sugar like watermelon or banana," Cathy told the Age in 2013. (Diabetes WA advises that there is no fruit that should be avoided and that the quantity of fruit that people eat is more important.)
Since her diagnosis, Cathy has become a campaigner for raising awareness of diabetes and the fact that Aboriginal Australians are three times more likely to develop the condition. Unsurprisingly she is keen to highlight the important role exercise can play in diabetes management.
"I'm always going to be encouraging people with diabetes to do some form of exercise," she told the Age.
"With running, I'm managing my diabetes better by lowering the glucose count in my blood. That, psychologically and emotionally is tremendous, it has great benefit, it gives me something to smile about."
---
Tom Hanks
actor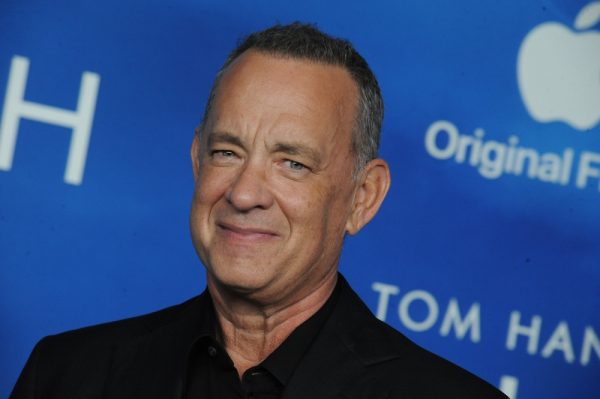 "I watch what I eat to the point of boredom."
Since first publicly revealing he has type 2 diabetes in 2013, Tom has spoken more and more openly on his life with diabetes. During the press tour for last year's Elvis movie, the two-time Academy Award winner admitted he felt like an "idiot" for not taking the condition seriously when told he had prediabetes.
"I thought I could avoid it by removing the buns from my cheeseburgers," he told Radio Times magazine in the UK. "Well, it takes a little bit more than that."
Although Tom said he is careful about his diet now, he is refreshingly honest about how difficult it can be.
"I watch what I eat to the point of boredom," he said. "Every now and again I cheat to the point of self- loathing."
He has spoke frankly about his family history and the link between genes and developing diabetes – something that can be overlooked when discussing risks for type 2.
"Part of it is because of my genes and part of it is because of the horrible lifestyle that I led of eating anything I wanted," he told Radio Times.
Sharing an insight to his current approach to diabetes, Tom said exercise has become an essential part of his routine. "I try to get, every single day, one hour of activity. That can be anything from a treadmill, or a walk, or a hike with a dog, but it has to be one hour every single day."
---
Lila Moss
model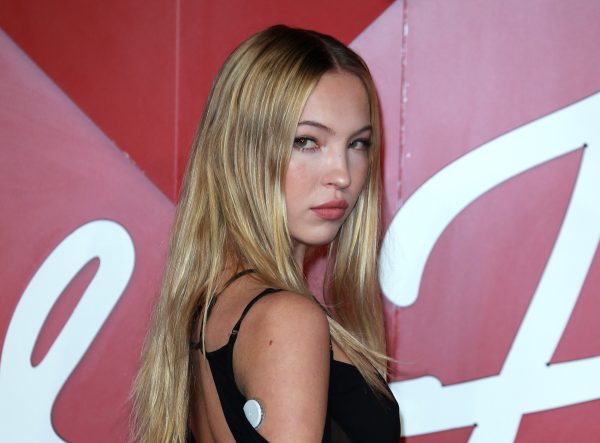 "I was in shock."
Daughter of supermodel Kate Moss, Lila caused a sensation when she wore her insulin pump on the catwalk during the 2021 Milan Fashion Week. She later shared images of the
event in an Instagram post and won plaudits from fans the world over, particularly those also living with type 1 diabetes.
In an interview with Vogue, made available via the magazine's YouTube channel, Lila went into more details about what it was like for her, living with diabetes. She revealed that, when she first meets people, many of whom don't realise she has diabetes, she calls the handheld device she uses to control her insulin pump the "bat phone".
She is keen to help boost the visibility of diabetes, knowing firsthand how important it can be to see people living with diabetes in pop culture.
When she was diagnosed with diabetes as a child, all she knew about the condition was what she had learned watching TV show Hannah Montana (which featured a character with type 1).
"That was my only insight into it ever," Moss told Vogue.
"When they told me, I was kind of in shock. I was like, I didn't even know what that means, and then the reality set in of like, you're gonna have this forever."
---
Salma Hayek
actor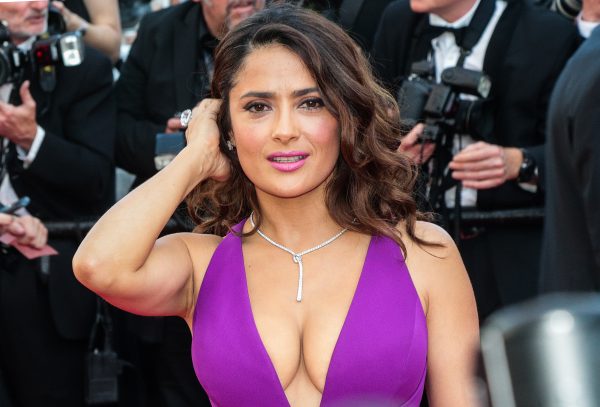 "I don't like to diet and I'm not good at it."
Salma was diagnosed with gestational diabetes during her first pregnancy in 2007. The main symptom for Salma, who had gained around 22kg, was nausea that lasted for nine months.
"I didn't know whether I was feeling bad because I was pregnant or whether something was seriously wrong. I was nauseated for nine months, which can be one of the symptoms," she told Parents.com.
Nausea is indeed a common symptom of gestational diabetes, although many women can be asymptomatic.
Salma has spoken about the lifestyle changes she made post- pregnancy, in the hope of avoiding a subsequent diagnosis of type 2 diabetes. But she also admits that losing the weight she had gained wasn't as easy as she had imagined.
In 2008, she told Oprah that some of things she had believed about post- pregnancy turned out to be myths.
"The pregnancy was really difficult for me. I thought, 'As soon as this baby's out, I'm just going to lose all the weight super fast because I'm going to breastfeed. It's a lie; It's not true."
She said was keen to avoid weight loss shortcuts that might affect the health of her baby (now a healthy teenager), instead educating herself on healthier food choices. (She has also admitted on her website that "I don't like to diet and I'm not good at it.")
Some 15 years later, her Instagram feed is evidence that she has managed to maintain a healthier lifestyle. Women's Health magazine recently broke down her fitness regime as a combination of yoga, dancing, swimming, weight training, and walking with her dogs.
---
Nick Jonas
pop star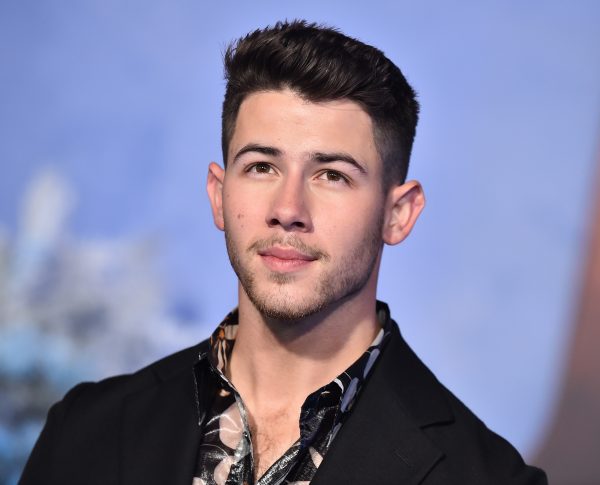 "I didn't have anyone to look up to."
Since first speaking publicly about living with type 1 diabetes in 2007, pop singer Nick (of the Jonas Brothers) has worked hard to change the conversation.
He talked in detail about his diagnosis in a 2019 documentary and recently took part in a panel at SXSW music festival. A few months before that, he featured in an advert for a Dexcom CGM device screened during the prestigious Super Bowl final slot.
He told Rolling Stone magazine that he hoped that seeing diabetes spoken about on a stage as big as the Super Bowl would help shift any stigma and make other people living with diabetes feel a little less alone.
"I think back to 13 year old, newly- diagnosed me, sitting in the hospital room, wondering what my new reality was going to be," Jonas said. "I didn't have anyone at the time, or a person living with diabetes in the public eye, that I could look up to."